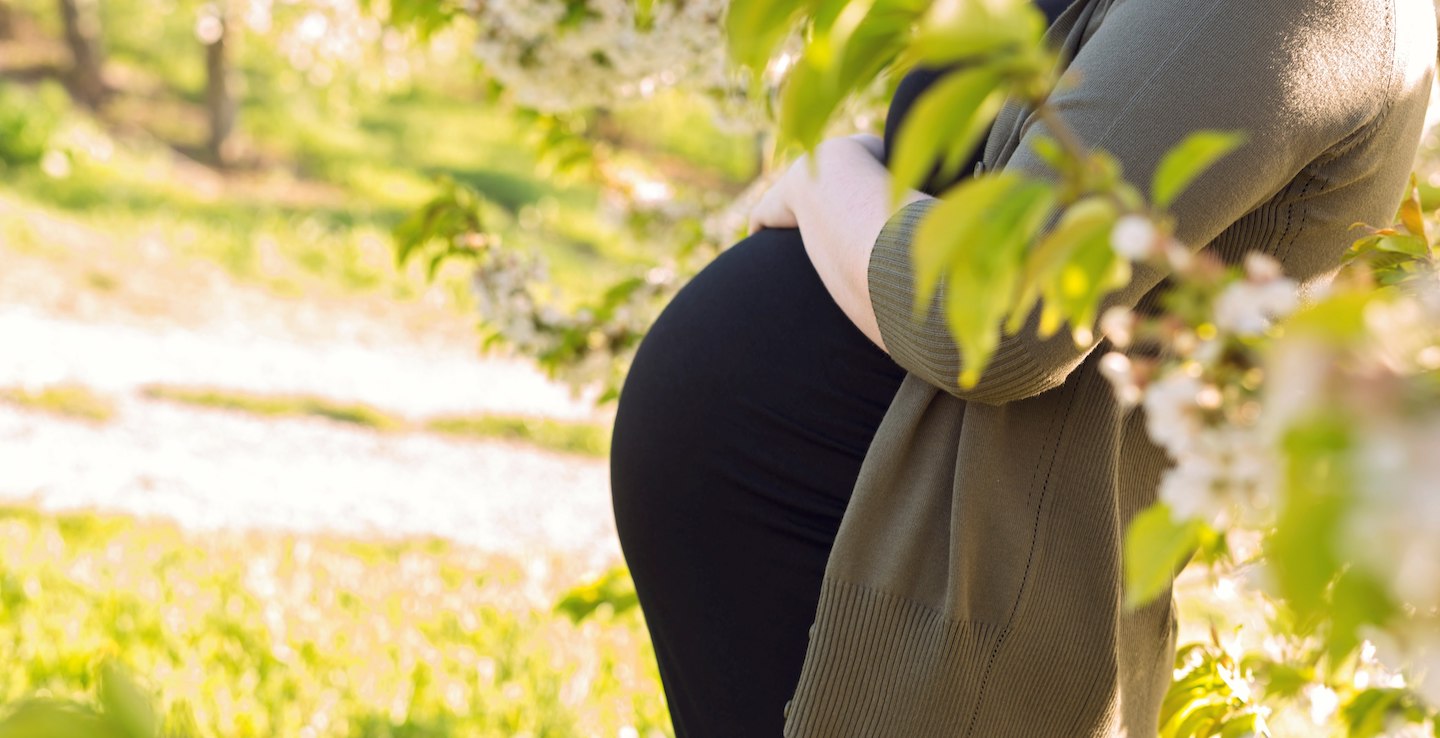 The terms "gestational carrier" and "surrogate" are often, incorrectly, interchanged. So, what exactly is the difference between a gestational carrier and a surrogate? In both instances, a woman becomes pregnant and carries and delivers a child for someone else. The key difference between the two is that a gestational carrier has no genetic link to the baby – she is carrying the embryo(s) of another couple created via in vitro fertilization (IVF). A surrogate, on the other hand, donates her own egg(s) for the creation of an embryo, making the surrogate the baby's biological mother.
Achieving pregnancy via a gestational carrier has become a much more common practice. From a legal standpoint, it is less complicated than surrogacy as the gestational carrier does not have a genetic link to the baby. At The Fertility Center (TFC), we are proud to offer our patients the option of becoming parents via a gestational carrier.
If you are considering becoming a gestational carrier, we recommend that you speak with one of our donor coordinators. Being a gestational carrier is a significant commitment that brings with it vast emotional, psychological, and physical demands. Once you begin this process, if you have conflicting feelings about proceeding, we ask that you make an appointment to meet with our counselor, free of charge. This is a major decision and we want to be sure that you have fully considered every aspect of the process. Our donor coordinators can be reached directly at (616) 988-4602.
The goal of the information provided below is to offer a broad overview of what is entailed when pursuing IVF with a gestational carrier. There are many required steps and FDA regulations with which we must comply. Throughout this process, if you are ever unsure about any part of this experience, please do not hesitate to communicate with us. The donor coordinators, physicians, fertility counselors and financial consultants are here to help. Is it involved? Yes. But we will walk with you during this endeavor, step-by-step.
Selecting a Gestational Carrier
The first step in the process is to select your gestational carrier. This can be difficult as current Michigan law does not permit the compensation of gestational carriers. We cannot participate in any part of the process if we are aware that a carrier is being paid. Therefore, you cannot use a carrier or surrogate through an agency and have your procedures performed at TFC.
The decision making process regarding who to use for this important role should not be taken lightly. Many issues need to be discussed thoroughly with the potential carrier and her family. The carrier will be responsible for up to 10 months of pregnancy and the delivery of your biological child. In the State of Michigan, the law states that whoever delivers the baby is the legal mother, even in the absence of a biological relationship, and, if married, her spouse is considered the father. For that reason, she must then release the baby to you, the intended parent(s), through an adoption process. Some courts are now recognizing the advancement of fertility procedures and are allowing pre-birth orders stating that the child is the biological child of the intended parent(s); therefore, your name would be on the child's birth certificate. Due to the potentially complex legal issues involved, you will need to hire an attorney who is familiar with family and adoption laws to draft a contract prior to all procedures. This attorney will also continue with the adoption process when the carrier becomes pregnant. If you need a referral for an attorney, we can provide you with names and contact information for attorneys experienced in this process.
Procedure for using a Gestational Carrier
Once you have chosen a gestational carrier, the next step is to begin the screening process to ensure that everyone is a good candidate for this program. The intended parent(s) and the gestational carrier (and her partner, if she is in a relationship) need to meet with our fertility counselor to discuss all of the potential emotional/psychological issues that may arise. There is no charge for this appointment. If the intended parent(s) are not current patients of TFC, a new patient appointment with one of our physicians must be scheduled. The appointment with the physician and the counselor can be combined in one visit, if desired.
If there are no concerns after all involved parties have met with our counselor, the next step is to have the prospective gestational carrier meet with one of our physicians for a new patient appointment. We will need the carrier's medical records from her primary care physician and/or OB/GYN prior to this appointment. The carrier will need to undergo a sonohysterogram (SHG) to ensure that her uterus has a normal inner contour, which is needed for successful implantation and carrying a pregnancy. This test should be completed during cycle days 5-14 of the menstrual cycle. A practice embryo transfer (mock ET) will also be performed the same day as the SHG. This procedure enables the physician to determine how best to transfer the embryo(s) to the carrier's uterus. The doctor will insert a tiny catheter through the cervix to measure the length of the uterine cavity. The carrier's new patient appointment can be scheduled on the same day as these procedures to reduce the number of appointments, if desired.
Once these tests are completed, both the intended parent(s) and gestational carrier meet with a nurse to review the process of the cycle, medications, consents and any further testing that is needed (i.e. lab work). The consents need to be signed by all parties involved and must be witnessed by a TFC staff member or a Notary of the Public.
Thank you for taking the time to read this information. Please note that some patients may proceed through these steps in a slightly different order, depending on each person's situation. We realize it can be quite complicated. We will do our best to simplify and guide you through this process. Once again, please do not hesitate to call our office with any questions you may have.