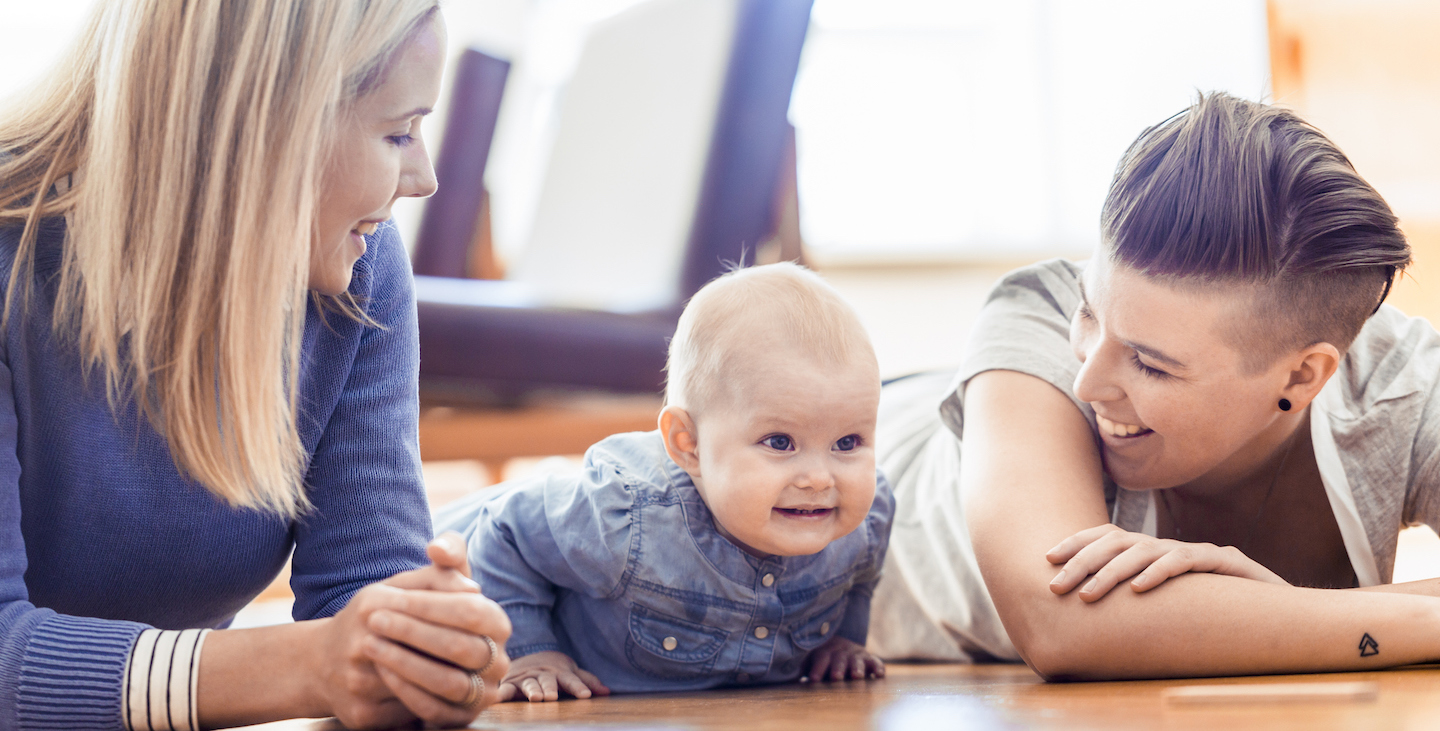 At The Fertility Center (TFC), we believe that it is more important that a child is surrounded by a loving support system rather than a traditional, nuclear family. We fully support your decision to have a family of your own.
If you are in a same-sex female relationship, we offer the option to utilize donor sperm in order to achieve a pregnancy. Reciprocal In Vitro Fertilization (IVF), which enables both partners to be involved in the process of having a child, is another possibility that many of our same-sex female couples explore.
If you are in a same-sex male relationship, we work with egg donors and gestational carriers to help you to achieve your dream of becoming parents. Please note that while we work directly with known egg donors as well as anonymous egg donors who we have recruited and pre-screened, you will be responsible for finding a gestational carrier to assist you in this process. We know this is a complex, multifaceted scenario —we are available to answer any questions you may have and we will assist you step by step through this process.
If you are transgender and are looking to preserve your fertility prior to transitioning, we are happy to help. We look forward to enabling you to have the opportunity of future parenthood.
We appreciate you putting your trust in TFC and invite you to schedule an appointment with one of our physicians to see how we can help you move forward in this process.